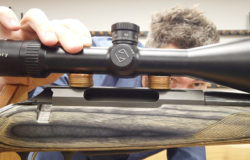 Posted on April 28, 2015 by Alan Rhone in Scope Mounting.

You've bought your rifle and scope so now you need to mount it.  You want the scope as close to the barrel as possible but what height rings do you need?  Calculating this is easy, ridiculously easy and can be done with no more than the loose change in your pocket.  How?  Pay attention! Set […]

Continue Reading... 2 Comments.