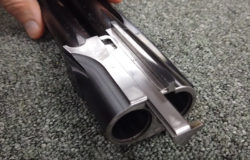 Posted on November 7, 2020 by David Jackson in Krieghoff K-80, Videos & Media.

We get asked how to do this very often, so here is a short video showing you how to take the ejectors out and put them back in. Taking your barrels, give the ejectors a firm tap to free them away from the spring and ball pressure. We use the handle of the Krieghoff Stock […]

Continue Reading... No Comments.