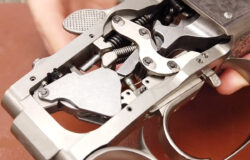 Posted on May 4, 2022 by David Jackson in Krieghoff K-80, Videos & Media.

If you find yourself missing C-Clips inside your Krieghoff K-80 action, then this update to the mechanism may be of interest to you. We look at a K-80 action with and without the update and look at the differences between them.

Continue Reading... Comments Off

on Video | The K-80 Side Plate Update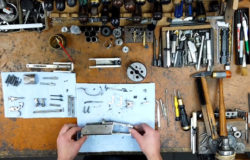 Posted on April 9, 2016 by Alan Rhone in Krieghoff K-80, Shotguns.

I often hear grumbles regarding my policy of not supplying action parts to other gunsmiths. There is a very simple reason for this and it has little to do with any commercial aspect. Firstly, to fully understand the K-80 mechanism and the relationship and interaction of individual components requires specific training. Without this understanding a […]

Continue Reading... 3 Comments.